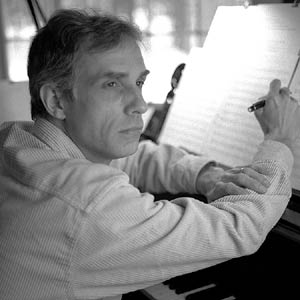 Greetings!
Here you'll find a collection of items which document my work as a composer.
My latest piece,
Conquest of Cold
, was premiered by the
Redline Brass Quintet
on March 6. The group has graciously allowed me to post the recording for all to hear, so I've provided a link on the
assorted samples
page. I've also posted an entry about the piece on my blog,
Contemplating Music
.
I just added a recording of
TTC #12
, my setting of Tao Te Ching poem 12, and a recording and score of
Grace
. Both are on the
assorted samples
page.
A recent addition to this site is a page linking to and describing my other sites, so you can head
over there
and check them out if you'd like.
Please contact me if you happen to be an old friend, new friend, or if you have some notable reaction to what you find here.
Thanks for visiting...
JHM
last update: May 16, 2013