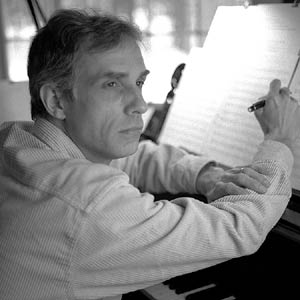 Greetings!

Here you'll find a collection of items which document my work as a composer.


I've just added an entry in the
current projects
section describing briefly my new piece, On Further Reflection, for the
Atlantic Reed Consort
. Another development underway is a short tour of England in March 2017, with performances of my opera,
Jane's History of England
.

I have recently established a presence on
Soundcloud
, where more samples of my music can be found. I'll embed links in my
assorted samples
page to newly-posted specific pieces.

A venture of special importance to me is an organization I started in 2013 to promote and encourage the use of contemplative practices in music. Aiming to be absolutely inclusive, to gather anyone who sees the importance of such practices in their musical lives, the organization is Contemplating Music: the Greater Boston Center for Contemplative Mind in Music. I am in the process of developing broader membership and seeking an institutional host, so please check out the links here: a
website devoted to it
, and the
blog,
Contemplating Music
, that I've maintained sporadically since the fall of 2012.

A recent addition to this site is a page linking to and describing my other sites, so you can head
over there
and check them out if you'd like.


Please contact me if you happen to be an old friend, new friend, or if you have some notable reaction to what you find here.

Thanks for visiting...

JHM
last update: August 25, 2016